Pellenc portfolio on display at GroundsFest
At GroundsFest 2023, Pellenc UK will be showcasing its range of market leading battery-powered equipment. In addition to the products, some lucky visitors will walk away with a section of prizes from the Pellenc portfolio.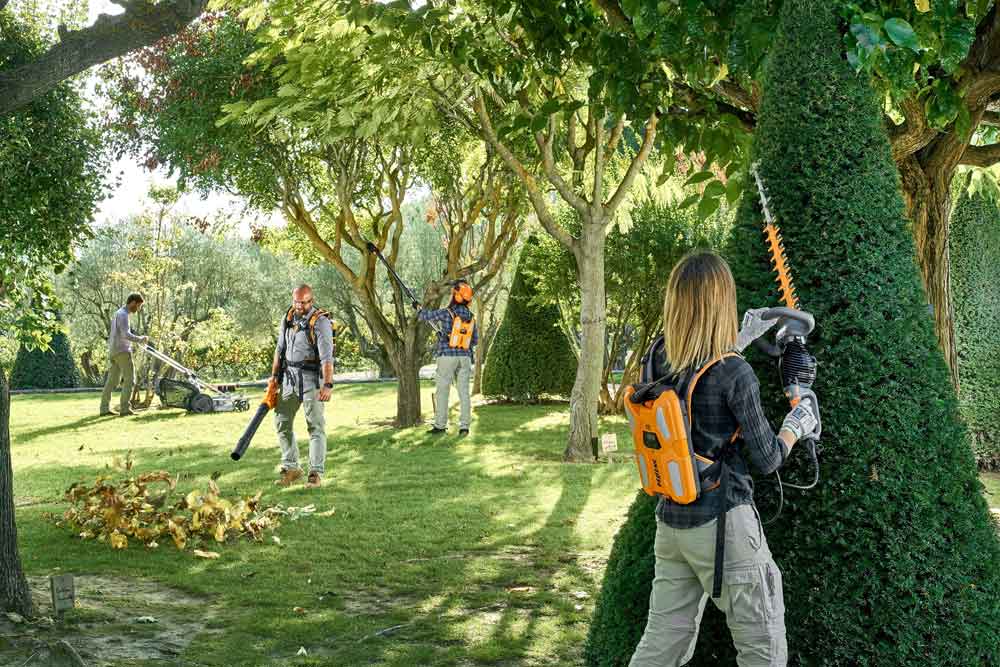 Over recent years, Pellenc has gained market recognition by offering a unique range of 'zero emission' battery-powered tools, thanks to the development of Lithium-ion ultra-high-performance batteries.
Visitors to the Pellenc stand (OSA150) will get the opportunity to see a wide range of the market leading equipment. The extensive Pellenc product range features an impressive portfolio – from chainsaws, pole saws and hedge cutters to grass strimmers, brushcutters, blowers and mowers.
The company is also participating in a GroundsFest registration giveaway which will see visitors land a range of prizes including the powerful Pellenc Rasion Basic battery-powered pedestrian mower, a telescopic saw, a fixed pole-saw and ULB40 ultra-Lithium-ion battery and harness. Every visitor who registers and attends will be in with a chance of winning.
The Pellenc team will be available throughout the two-day event to assist and advise on all your battery-powered questions.
Pellenc offers an industry leading four-year commercial warranty for all batteries and a three-year warranty for all tools.
Pellenc is distributed exclusively in the UK by Etesia UK.