YOUR BATTERIES STORAGE IN COMPLETE SAFETY
Fire-protection storage cabinet for lithium-ion batteries.
Your batteries charging in complete security
With the new charging stations and storage cabinets of the SECURION range, PELLENC reinforce its position as the leading supplier of battery systems for landscape professionals and municipalities. SECURION protects batteries during charging and in storage areas in the event of fire.
SECURION is a type F90 fireproof storage cabinet, specially developed for charging PELLENC lithium-ion batteries but also for charging other equipment. Available in M and XL models, they can store up to 40 batteries. All SECURION models are compatible with the CHARGING STATION, so combining fire-protection storage and charge management of your PELLENC batteries.
Doors close automatically in case of
fire inside or outside the cabinet.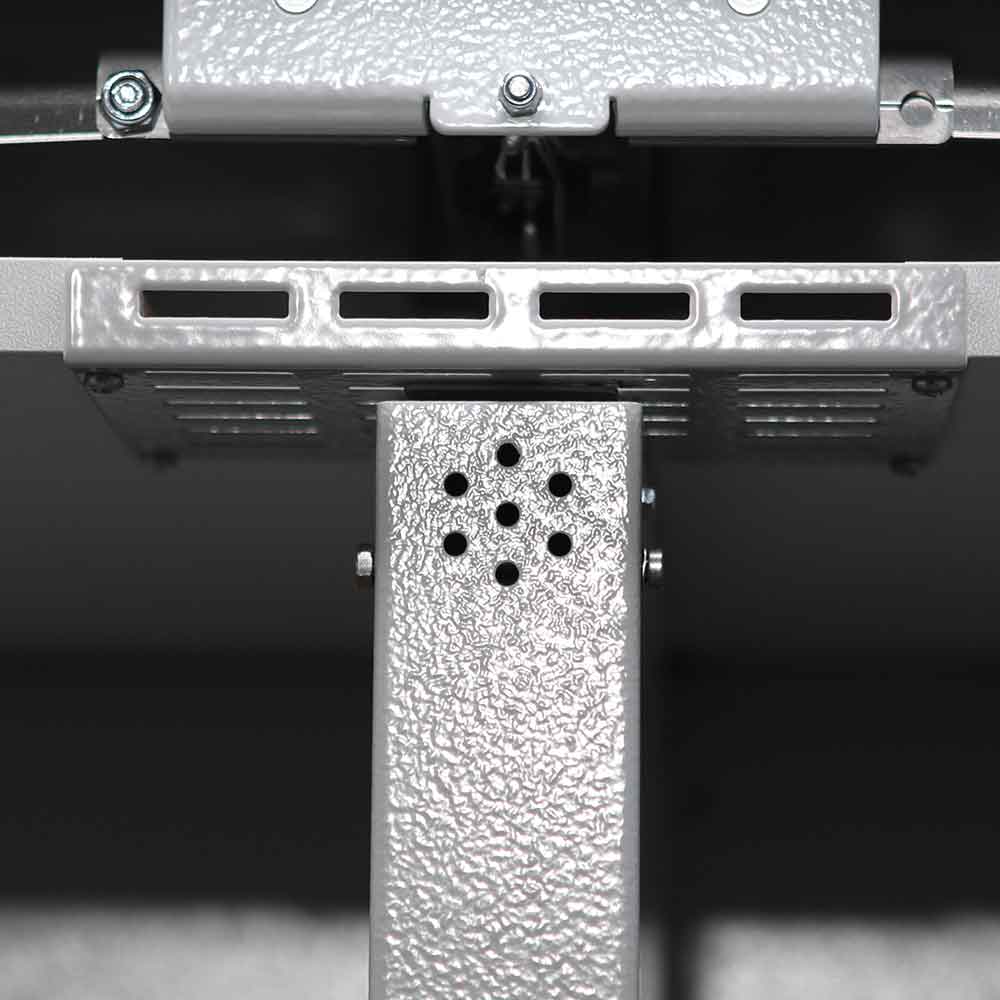 5 thermocouple temperature sensors on the central wall
with thermal insulation for each level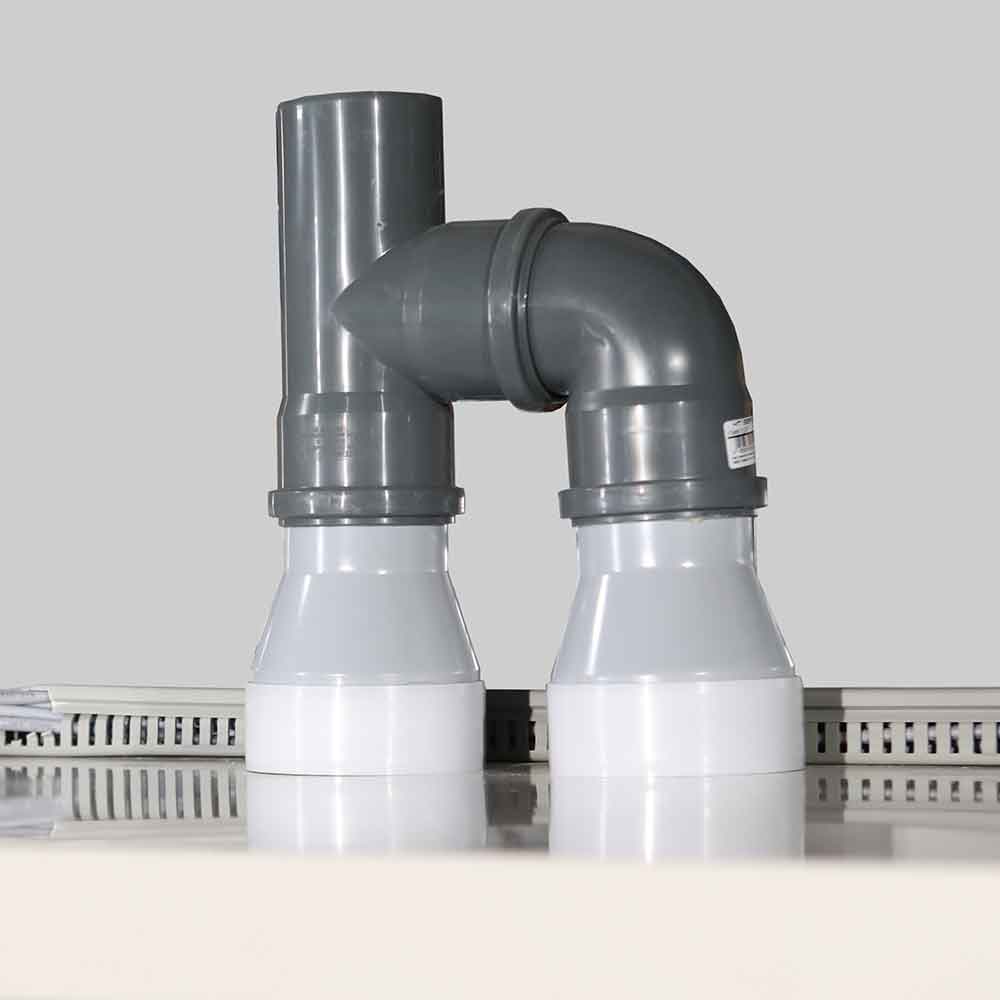 2 NW 75 air outlets with connector for connecting the cabinet
to an extractor duct.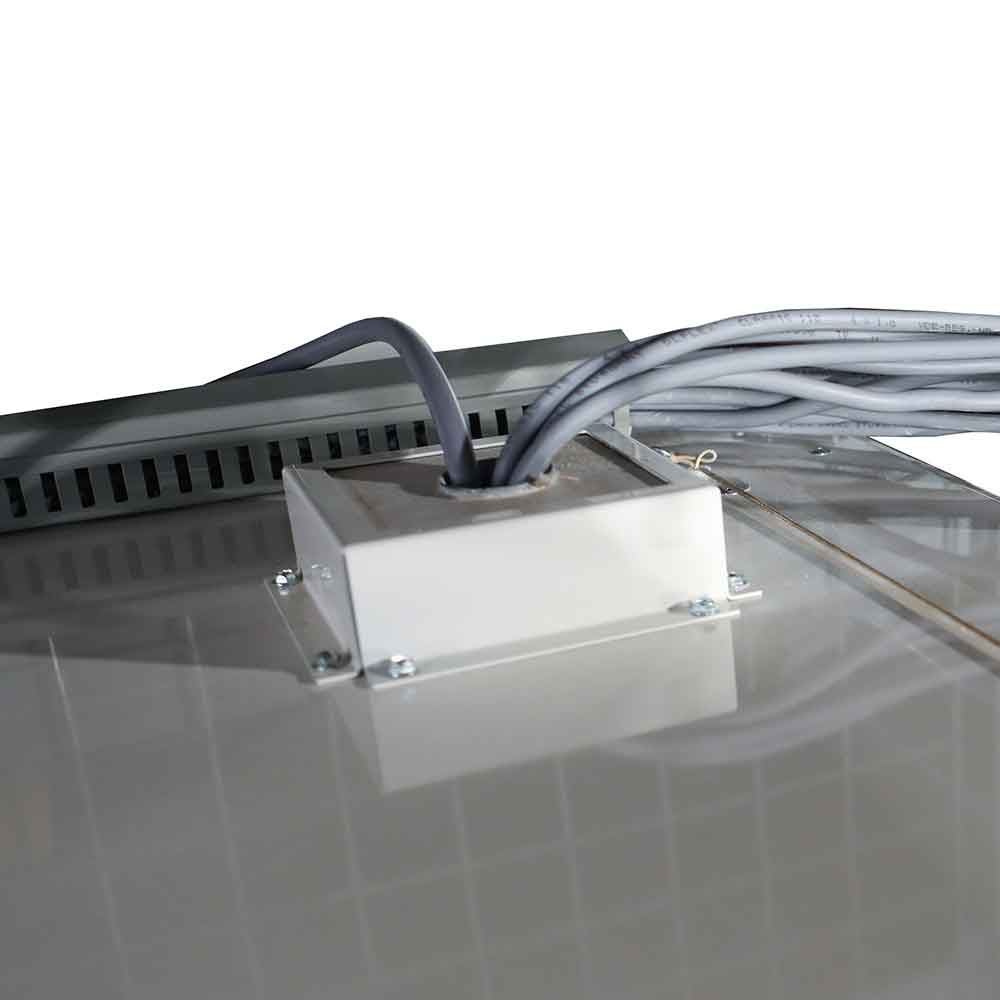 Charging cable passages with stainless steel conduits.
Earthing connection on top of the cabinet.
Charging cables are fed directly into
each compartment through walls.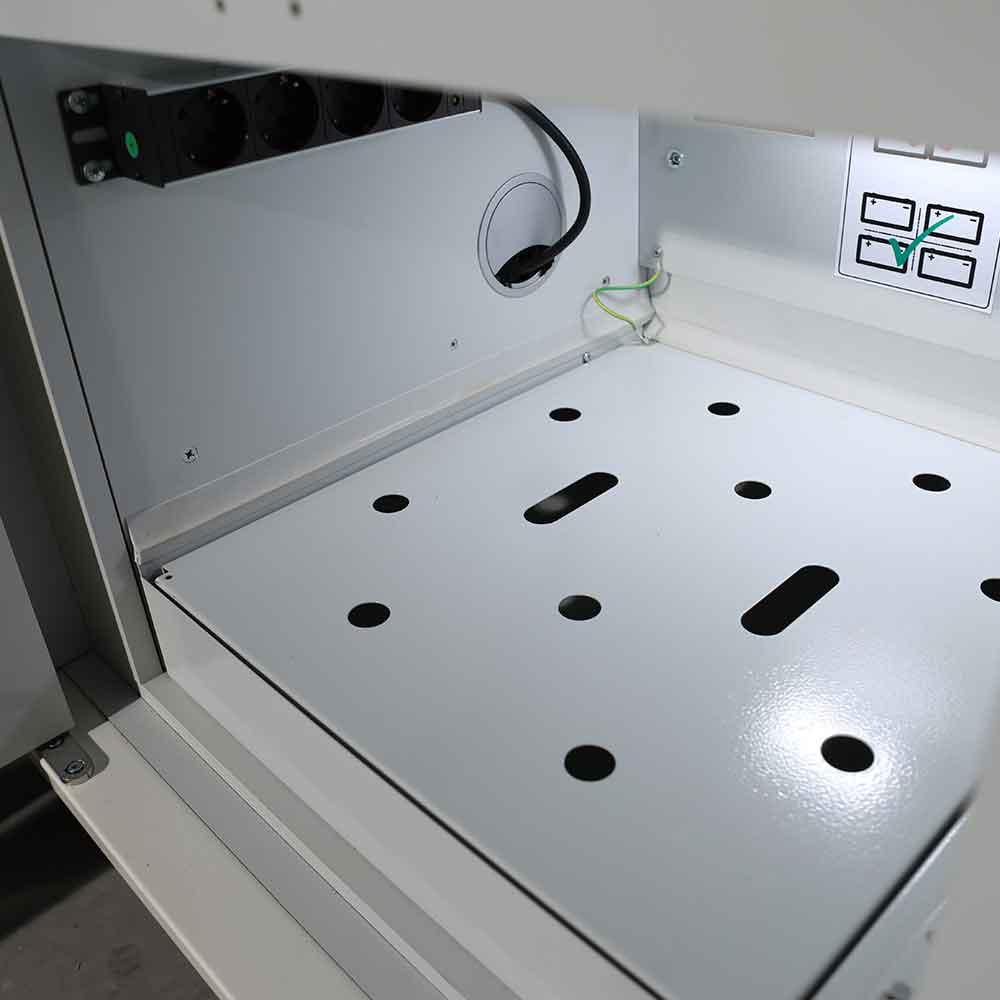 1 perforated sheet steel floor
retention tray.
SO MUCH MORE THAN JUST A CHARGING STATION, AN INTEGRATED CHARGING AND STORAGE SOLUTION
2 MODELS FOR STORING AND CHARGING BATTERIES
Both models are compatible with the CHARGING STATION and are available in M and XL sizes.
| | | |
| --- | --- | --- |
| | SECURION STANDARD | SECURION STATION |
| Fire-protection storage. | YES | YES |
| Integrated 120 V sockets on the first 2 levels of the cabinet | NO | YES |
| Smart Box | NO | Available is an option |
| Lockable compartments | NO | Available as an option |
COMBINING SECURION WITH THE CHARGING STATION
Allows simultaneous management of fire-protection storage and charging of 20 batteries.
Centralizes battery management.
Maintains or delay charging of the batteries.
Offers a user-friendly interface on a touchscreen tablet.
Sending statistical data via WIFI.
ACCESSIBLE DATA
Actual consumption of the cabinet
CO2 savings compared to a gas tool
Estimated dollar savings compared to a gas tool Generating and sending report by e-mail via WIFI.
REAL-TIME BATTERY MANAGEMENT
Charge one or more batteries
Put one or more batteries on delay mode charging
Pause charging
Maintain charging of one or more batteries
Application
Secure storage of lithium-ion batteries
Fire-resistance class
F90 (90-minute fire resistance)
Standards
NF EN 14470-1, NF EN 16121, NF EN 16122 and NF 31000
Protection from damage
VdS3103
Certifications
GS (safety tested) and EC
External dimensions of the cabinet (L x D x H) – ft, inch
M : 594 x 612 x 2 085 ft, in
XL : 1 194 x 612 x 2 085 ft, in
Internal sockets (STATION model)
8
16
Weight – lb
320
540
Total number of compartments
5
10
Storage capacity (ULiB 1500/1200)
20
40
Exterior and doors
Powder coated sheet steel (RAL 9001), backflow protection
Interior
High-quality panels (RAL 7035), retention container on the floor
Contact Form
Want more information on this product? Complete the enquiry form here to receive more details, or telephone 01295 680120